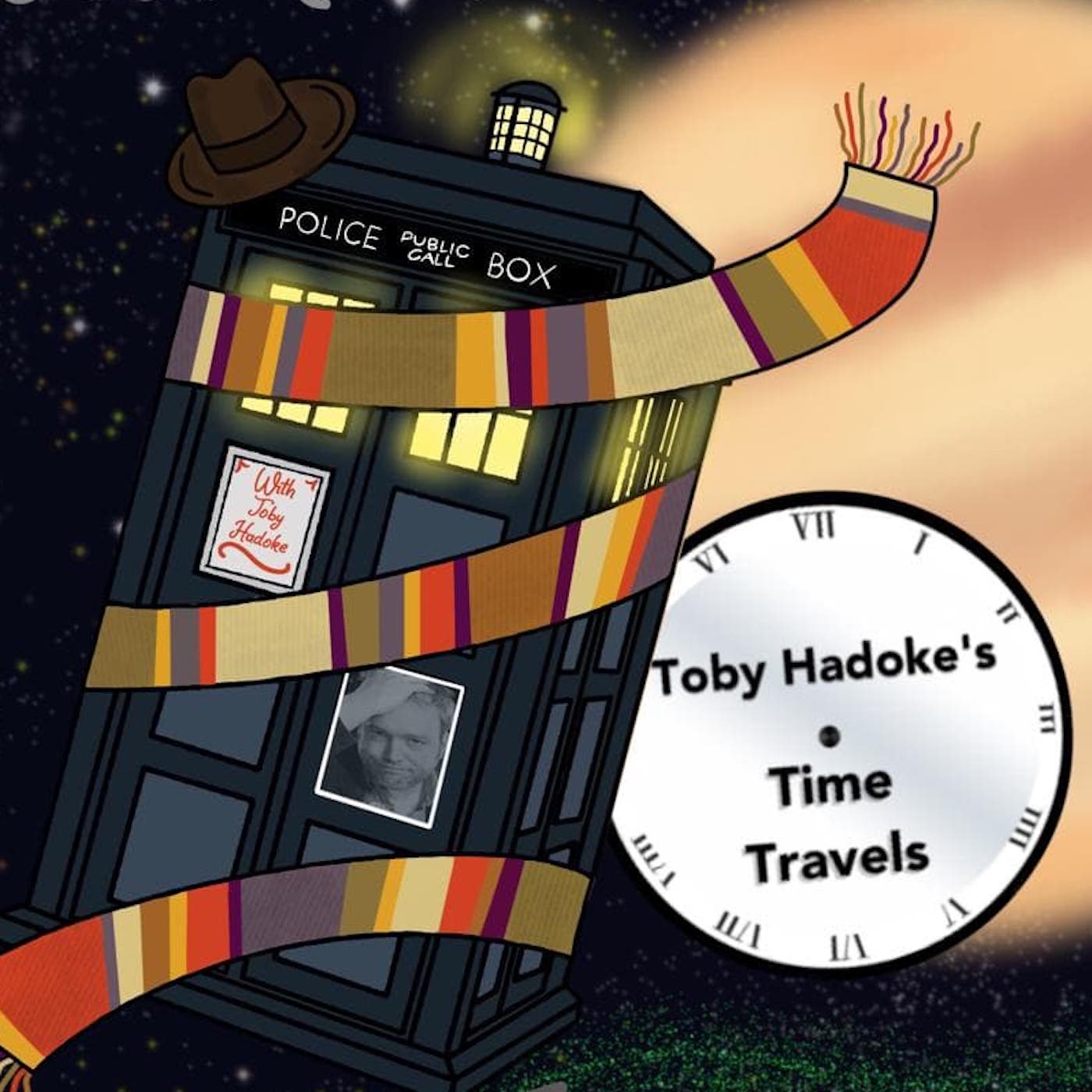 Four different Doctor Who Podcasts from award winning comedian Toby Hadoke, whose Edinburgh show Moths Ate My Doctor Who Scarf became a West End hit, toured the world, and became a Sony nominated BBC Radio series. The podcasts are: "Season One" : Happy Times and Places - episode commentaries (a video version is also available on You Tube). Released twice weekly. "Season 2" : Too Much Information - an episode-by-episode examination of the making of the series. Released once a month. "Season 3" : Indefinable Magic - whimsical essays inspired by the show. Released at least once a month. BONUS "Season 4" : (Far) Too Much Information - a spin-off from Too Much Information containing all the stuff deemed too geeky for the above... (initially available to Patrons only but there is an example on here). Please see www.patreon.com/tobyhadoke for early and bonus releases Please join the mailing list at www.tobyhadoke.com Please subscribe to Toby Hadoke's You Tube channel.
Episodes
Monday Nov 23, 2020
Monday Nov 23, 2020
Indefinable Magic is a series of whimsical essays inspired, sometimes very tangentially, by Doctor Who. 
Episode 1.1 - Scouring the Shelves
Just finding Doctor Who stuff was hard in the old days: you had to get lucky at the newsagents, or happen upon an exciting new shop whilst on holiday, and you discovered the show piece by piece, often having to commit facts to memory. You had to be very dogged in your pursuit of the Doctor... in many ways, you almost had to become a stalker. 
Episode re-uploaded on 23/11/20 to get rid of a minor technical glitch near the beginning.